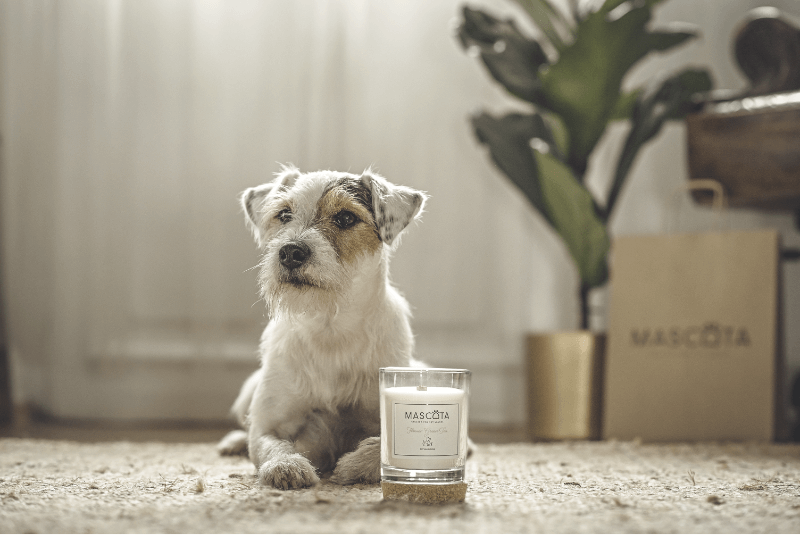 One day we started to wonder why we had to use chemical spray neutralisers to neutralise the smell of a cat litter tray or a wet dog (yes, we all know this beautiful smell). Why can't we use something that will be more natural and, at the same time, will effectively neutralise pet odors? This is how Mascota was created. The satisfaction of the client (and his pet!) is our priority. We use as many natural ingredients as possible for the production of the candles. We have replaced plastic packaging with glass ones, traditional paraffin with soy wax, and cotton wicks with wooden ones. The whole is secured with a cork lid. The scent of a Mascota candle is more intense than that of a traditional scented candle, but not so much as to irritate your pet's sensitive nose.
We are a family company from Kraków neighbourhood and we are great enthusiasts of animals. Cats, dogs and rodents (although we admit that these are in the minority). We became involved in the candle industry almost 30 years ago. Within this time, we have gained knowledge and experience - not only how to produce candles of the highest quality, but also how to satisfy our customers.
The candles are natural, made of 100% natural soy wax and free from dyes. All the fragrances are refreshing and durable, contain an odour neutraliser and are produced in Poland.
The minimalist design of Mascota candles makes them perfect for any interior.
• They neutralise the smell of animals
• Durable
• Effective
• 100% natural soy wax
• No dyes
• Made in Poland